Link
Professor Eric Jauniaux MD PhD FRCOG
Eric Jauniaux is Professor of Obstetrics and Fetal Medicine, Institute for Women Health, University College London.


Areas of clinical expertise


Operative obstetrics, multiple pregnancies, management and treatment of all fetal diseases and anomalies, expert ultrasound examination in obstetric and gynaecology and invasive procedure for fetal karyotyping including amniocentesis and placental biopsies (CVS). I have performed more than 50,000 ultrasound examinations, 10,000 invasive procedures, 3000 Caesarean sections and provided expert antenatal and perinatal care to around 1500 multiple pregnancies. My rate of emergency Caesarean section in labour has been less than 10% for the last 15 years.


Biography


I have worked for more than 2 decades with Sir Robert Edwards (Nobel Prize of Medicine 2010 for the discovery of IVF), Stuart Campbell (Pioneer of Ultrasound) and Charles Rodeck (Pioneer of Fetal medicine). I am now an internationally established fetal medicine specialist with extensive experience in the related bioscience.

For 30 years I have had a particular interest in placental and fetal development and in the diagnosis and management of placental related-complications of pregnancy– covering the full spectrum from the anatomy and physiology to the diagnosis and treatment in utero of placental and fetal diseases. I have also developed a special interest in the pathophysiology of early pregnancy failure and the management of pregnancies resulting from artificial reproductive technology (ART) and in particular multiple pregnancy gestations.

I was awarded a personal chair at UCL in 2002. I am one of the founding editor and have been pregnancy editor of Reproductive Bio-Medicine on line (2000). Since 2010 I am Associate Editor of Journal of Medical Screening and since 2013 I am a scientific editor for the British Journal in Obstetrics and Gynaecology (BJOG). I have been on the editorial board of many journals in Obstetrics and Gynaecology. I am the editor of 10 books including, Cancer and Pregnancy, Embryonic medicine & therapy with Sir Robert Edwards and the first textbook on Pregnancy after ART. I am the author/co-author of over 320 peer-reviewed original publication and reviews, 110 book chapters and I have delivered over 200 lectures worldwide. I am the laurate of 3 international and 3 national prizes for my work on the human placenta including the 2002 International Prize for Research in Placentology of the International Placental Federations Association (IPFA) and the 2004 McGanity annual lecture (Baylor College, Houston, Tx).

In 2006, I co-founded "Medical Aid Films", a charity dedicated to help medical training and education in low-income countries using a multimedia approach (
www.medicalaidfilms.org
). 185 films in 14 languages used by over 1,300 organisations and individuals in 80 countries worldwide. We recently launched new films with GE Healthcare for women in sub Saharan Africa and SE Asia, which will be shown on new portable ultrasound devices. Our first film on women's rights in childbirth will be used in health worker training in Malawi, and our first animation in response to the Ebola crisis will be used by community health workers in Guinea.


Languages


Fluent in English and French, Basic Spanish and Dutch.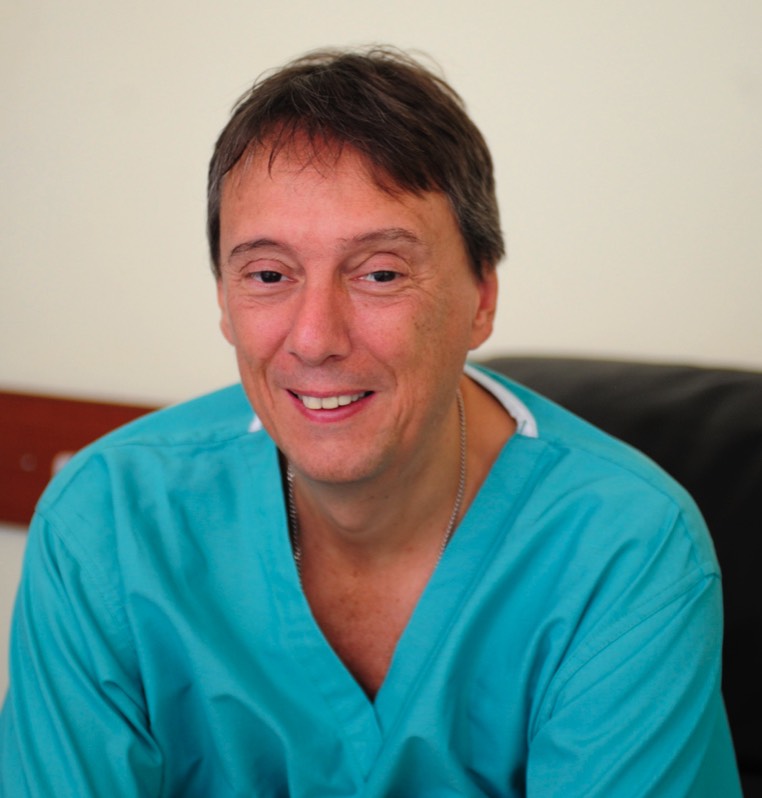 T:
020 7390 8113
F:
020 7390 8115
E:
obgynlondon@gmail.com
The Portland Hospital
Maternal-Fetal Wellbeing Centre
212-214 Great Portland Street
London W1W 5QN